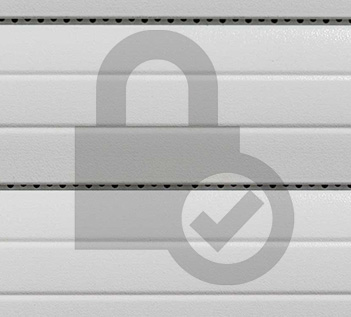 Get exceptional real world security with rugged and resilient rollshutters. Perfect for your business, home or cabin when you're not around for an extended period, a sturdy rollshutter adds peace of mind.
Extruded aluminum guide rails and end slats create a protective perimeter around your store front window that resists pry bars and other intrusions. Then, when closed, the shutters' double-wall aluminum curtain slats lock together, forming a solid protective barrier over the window's glass. For even more impact protection, upgrade to an ultra hard foam core.
But rollshutters don't just offer a strong defence against intrusion into your business or home; they also serve as a powerful deterrent. Faced with stiff resistance, would-be intruders move on to easier targets, leaving homes and businesses protected by rollshutters unmolested.
Plus, all of our Alulux rollshutters come in a variety of colours and finishes, meaning you can get all the added protection without sacrificing a stylish and inviting exterior with exceptional curb appeal. We're happy to work with your design team to bring the added security of rollshutters to a new build, and can evaluate existing sites and create custom builds tailored to your needs.
For a high level of security without sacrificing style or ease of operation, contact K&F Rollshutter manufacturing today.